About Sancen Roofing
Plano's Local Woman-Owned and Family-Owned Roofing Company
Meet the team at Sancen Roofing - your trusted partner in securing a safe and beautiful home. Nestled in the heart of Plano, Texas, our company stands tall as a beacon of trust, reliability, and unmatched craftsmanship in the roofing industry. What started as a humble remodeling and commercial work enterprise has now flourished into a renowned roofing business, serving not just Plano but also Garland, Grand Prairie, Irving, Arlington, and the surrounding communities.
At the helm of Sancen Roofing is a remarkable woman entrepreneur who has carved her own niche in a field traditionally dominated by men. Her journey, driven by a passion for problem-solving and a deep-rooted commitment to customers, is a testament to the company's core values. Her personal touch is what makes us stand out from the crowd, creating a unique bond with customers that transcends beyond the realms of a traditional business-customer relationship.
Grounded in the principles of integrity, customer satisfaction, and quality, Sancen Roofing extends its services to both residential and commercial customers. With over 15 years of experience under our belt, we have mastered the craft of delivering top-notch roofing solutions backed by comprehensive warranties. We are here to offer more than just a service; we are here to build relationships based on trust, respect, and mutual growth.
See what Sancen Roofing can do for you – call our Plano roofing company at (469) 489-5220 today to request a free estimate!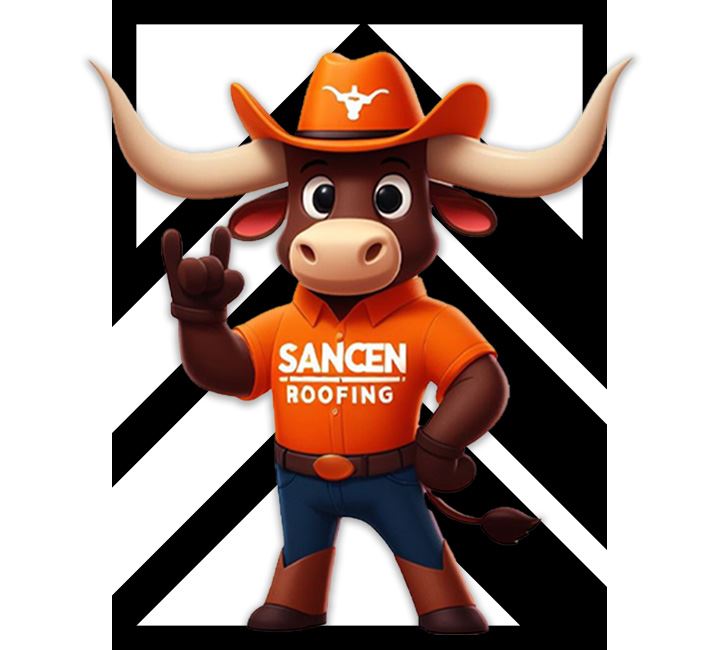 Why Choose Sancen Roofing?
Woman & Family Owned

Giving you a sense of comfort like you're part of the family.

We're a Spanish-Speaking Team

Work with a roofer who speaks your language.

Licensed & Insured

We make it easy for you to have confidence in the team you call.

Get a 100% Free Estimate

Talk to our roofing team today during a free estimate.

Ask About Our Warranty

We back all of our services with a warranty for your peace of mind.

Available for Emergency Help

Roofing emergencies can't wait. Call for immediate help.
Our Story
Over 15 years ago, we started out as a team focused on remodeling and commercial work, gaining invaluable industry experience and insights. Our founder's involvement with a seasoned contractor was instrumental in shaping the direction of the business, driving the decision to branch out into the roofing industry.
As a woman entrepreneur in a traditionally male-dominated industry, our founder brings a unique perspective and approach that resonates with our customers, establishing a rapport that goes beyond a pure business transaction. We firmly believe in applying a personal and consultative approach to every project, setting us apart from our competitors.
Today, Sancen Roofing stands as a testament to the power of perseverance, dedication, and vision. Our success is anchored in our commitment to providing exceptional services, educating our customers, and addressing their unique needs and concerns. We continue to hold to our goal of delivering top-notch, fully insured roofing solutions with comprehensive warranties, free estimates, and, when possible, same-day and emergency services. Our journey is a story of passion and determination, and we are proud to share it with you.
Our Work
At Sancen Roofing, we offer an extensive catalog of roofing and renovation services designed to cater to every customer's needs. Our highly skilled team is well-versed in handling a variety of residential and commercial projects, striving to deliver the highest standard of service regardless of the size or complexity of the job. From minor repairs to major roof replacements and renovations, every task carried out by our team is marked by thoroughness, professionalism, and a keen eye for detail.
We also understand that the demands of a residential roof can differ significantly from those of a commercial one. To cater to these unique needs, we offer a variety of different roof types designed to match multiple functional and aesthetic goals. Our roofing solutions for homeowners focus on durability and aesthetic appeal. For our commercial customers, we emphasize robust and low-maintenance roofing systems that can withstand the rigors of commercial use.
Beyond roofing, our team is adept at carrying out comprehensive renovation projects to enhance the functionality and value of your property. Whether you're looking to remodel your kitchen, expand your living space, or update your commercial premises, we're here to translate your vision into reality. At Sancen Roofing, our commitment to quality workmanship ensures that every project we undertake has a balance of aesthetic appeal, functionality, and longevity.
Experience our commitment to craftsmanship and customer service for yourself by calling Sancen Roofing at (469) 489-5220 today!
We're Here to Make Your Life Easier
We understand that roofing and renovation projects can be overwhelming, and we're here to take that load off your shoulders. If you're trying to extend the lifespan of an older roof, if you need extensive repairs after a storm or accident, or if you're worried about the state of your gutters, one call to Sancen Roofing can be enough to get the problem taken care of by trained and experienced professionals.
And our support doesn't stop there. If there's anything you need to know about your roof, our technicians will be happy to educate you and answer your questions so that you can make informed decisions moving forward. We offer warranties on our services, providing an added assurance of quality and durability. Our team is fully insured, so you won't be liable for accidents. And to further ease your journey with us, we offer free estimates and strive to accommodate same-day and emergency services - because we know life can be unpredictable. At Sancen Roofing, we're not just providing a service; we're delivering peace of mind.
Let us bring comfort and stability to your Plano, Garland, Grand Prairie, Irving, or Arlington home. Give Sancen Roofing a call at (469) 489-5220 or contact us online today!
"The Absolute Best!"

If you want someone that is on your side, that will take care of you and your home, that will guide you through the insurance process.

- Kay L.

"No Other Roofing Company!"

They made my claim an easy process and on installation day they were in and out and cleaned very good as if they were not there!

- Maria M.

"Extremely Satisfied with Sancen Roofing!"

Highly recommend finally meet a contractor who's here to help and not take advantage!!!!! super satisfied!!!!!!

- B Z.

"Extremely Professional!"

Very efficient and super clean leaving my home in tip-top shape with a gorgeous roof installed.

- Roland C.