Plano Roof Repair
Roof Repair Services in Dallas-Fort Worth
When you need roof repair in Plano, Sancen Roofing is the company to call. We are a local, family-owned business that provides a full range of services for residential and commercial roofs. Our roofers are highly trained and experienced, and we are committed to providing the highest quality workmanship and customer service for every job, no matter how big or small.
Please call (469) 489-5220 for a free estimate for your roof repair.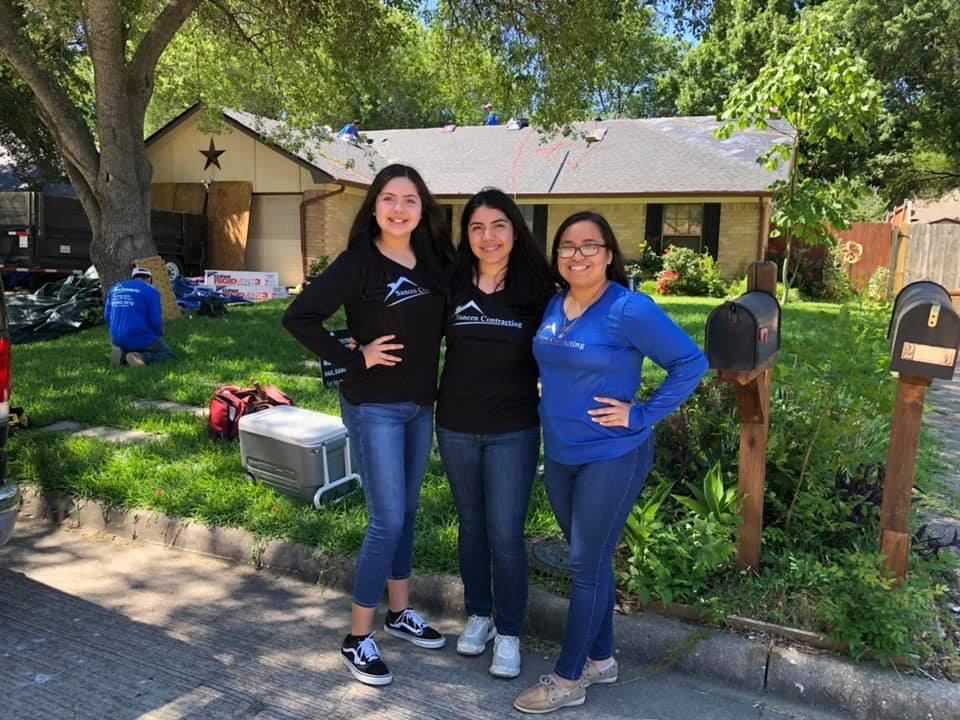 Hear From Our Happy Customers
At Sancen Roofing, your satisfaction is our priority! See for yourself what our customers have to say about working with us.
"The Absolute Best!"

If you want someone that is on your side, that will take care of you and your home, that will guide you through the insurance process.

- Kay L.

"No Other Roofing Company!"

They made my claim an easy process and on installation day they were in and out and cleaned very good as if they were not there!

- Maria M.

"Extremely Satisfied with Sancen Roofing!"

Highly recommend finally meet a contractor who's here to help and not take advantage!!!!! super satisfied!!!!!!

- B Z.

"Extremely Professional!"

Very efficient and super clean leaving my home in tip-top shape with a gorgeous roof installed.

- Roland C.
When to Call for Roof Repair
It is important to call for roof repair at the first sign of a problem. The roof is the most important part of your home, and it is designed to protect your home from the elements. When the roof is damaged, it can allow water to enter your home, which can cause serious damage to the structure and your personal belongings.
Call for roof repair if you notice:
Missing shingles
Curled or cracked shingles
Shingles that are covered in moss or algae
Shingles that are discolored
Shingles that are loose or falling off
Shingles that are blistering
Shingles that are buckling
Shingles that are missing granules
Shingles that are damaged by hail
Shingles that are damaged by wind
Shingles that are damaged by the sun
Shingles that are damaged by the heat
Shingles that are damaged by the cold
Shingles that are damaged by the rain
Shingles that are damaged by the snow
Shingles that are damaged by the ice
Shingles that are damaged by the sleet
Woman & Family Owned

Giving you a sense of comfort like you're part of the family.

We're a Spanish-Speaking Team

Work with a roofer who speaks your language.

Licensed & Insured

We make it easy for you to have confidence in the team you call.

Get a 100% Free Estimate

Talk to our roofing team today during a free estimate.

Ask About Our Warranty

We back all of our services with a warranty for your peace of mind.

Available for Emergency Help

Roofing emergencies can't wait. Call for immediate help.